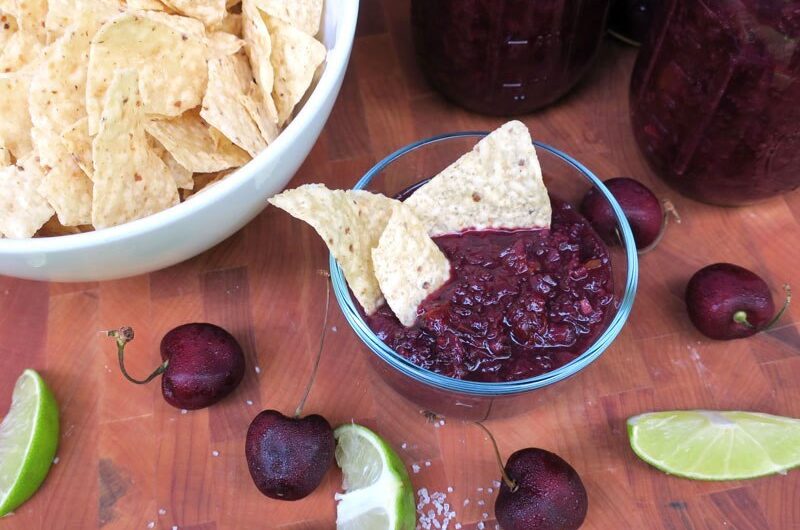 原料
4

磅

西北樱桃,去核并切碎

1 1/2

杯

红洋葱(切碎)

1 1/2

杯

白醋

1

杯

甜椒

3/4

杯

糖

3 个

墨西哥辣椒(切碎)

3 瓣

大蒜(切碎)

1

茶匙

孜然粉

1/4

tsp

cayenne pepper
Instructions
1. Combine all ingredients in a large sized, non-ionized pot. Bring to just a boil, then reduce heatand simmer for 10 minutes or until salsa no longer looks watery.

2. Ladle salsa into hot prepared pint jars. Wipe rims, apply lids and rings (finger tight) and processin a hot water bath for 15 minutes.

3. Remove canning pot from heat, remove lid, and let jars rest in the cananing pot for an additional5 minutes. Remove jars, let sit on counter for at least 12hrs.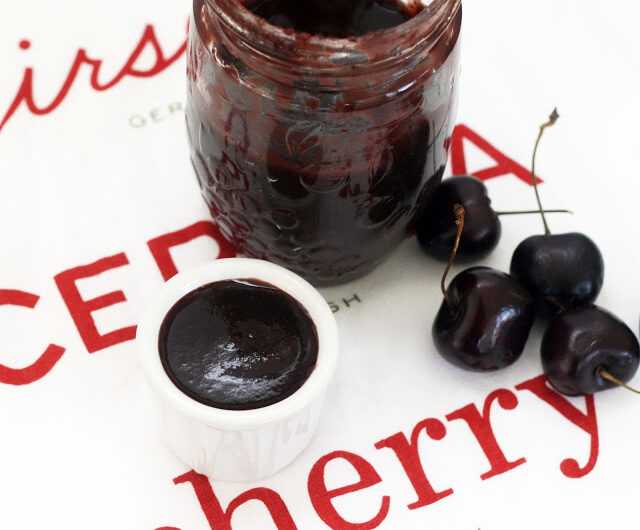 Ingredients
3 1/2

cups

Northwest Cherries, pitted

3/4

cup

unfiltered apple cider vinegar

1/4

cup

pureed chipotle peppers in adobe

1/3

cup

chili sauce

1

small

sweet onion, chopped

3

cloves

garlic

3

tbsp

dark brown sugar

1 1/2

tbsp

Dijon mustard

1

tbsp

butter

can be omitted

1

tsp

mesquite liquid smoke

1

tsp

smoked paprika

sea salt and black pepper
Instructions
Pulse all ingredients in a blender until smooth. Pour into a small saucepan and simmer on the lowest setting until heated through and it reduces and thickens, about 15-25 minutes. Ladle the sauce into prepared jars leaving 1/4inch headspace. Process in the hot water bath for 10 minutes.

Yield: about 4 8-oz jars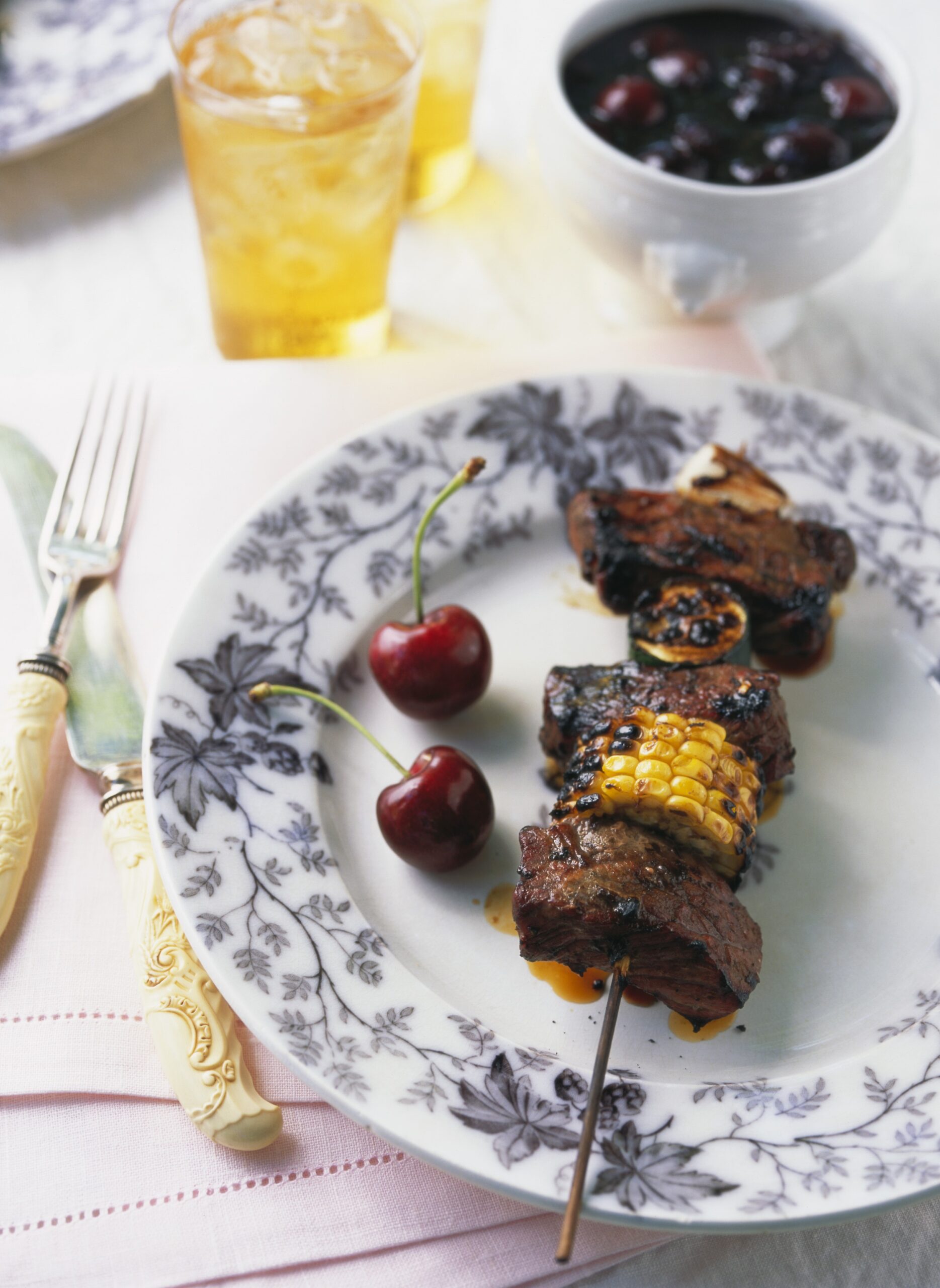 Ingredients
1

cup

balsamic vinegar

2

tbsp

olive oil

1/2

cup

Northwest Cherries, pitted and chopped

1

tbsp

Dijon mustard

1

tbsp

sugar

2

tsp

chopped fresh sage

1

tsp

chopped fresh rosemary

1

tsp

chopped fresh thyme

1/2

tsp

salt

1/8

tsp

ground pepper

1/2

cup

Northwest Cherries, halved and pitted
Instructions
Mix vinegar and olive oil; reduce mixture to ½ cup. Add chopped cherries, mustard, sugar, herbs, salt and pepper; simmer 10 minutes. Reserve half of sauce for marinade. Add halved cherries to remaining sauce; return mixture to a boil and simmer about 1 minute. Serve with grilled meat, poultry, or fish. Makes 4 servings sauce (and about 1/3 cup marinade).